For more than 50 years, Lou Reda Productions has been honored to provide a voice through television and film.
In the 1970s, Lou Reda, a decorated World War II veteran turned television producer, started Lou Reda Productions after seeing a need and opportunity in television to create historical documentaries through a fresh lens that would examine and bring to light the issues of the day. The company was propelled to the national stage when Reda produced the first syndicated television series for Viacom, and later, the acclaimed CBS scripted miniseries "The Blue and the Gray."
Nearly five decades later, Lou Reda Productions' humble beginnings have led to over 600 hours of programming for domestic and international networks and the amassing of the largest privately-owned film archive – Reda Archives, LLC – in the United States.
The company has received immense praise and numerous awards from the industry, including a People's Choice Award, Peabody Award, and Primetime Emmy Award (including nine nominations).
Now known as Reda Films, the company continues to produce groundbreaking archival non-fiction programs, while growing and developing projects across multiple genres for both linear and streaming platforms. As the industry has changed and grown, Reda Films has grown with it.  With an office in New York City and studios in Easton, PA, the company is expanding its development slate to topics such as food, adventure, true crime, and beyond.
Reda Films has one mandate when developing new concepts: to tell meaningful, powerful stories and provide a voice to the underrepresented.
OUR LEGACY | Three generations of the Reda family has created innovative television and film documentaries.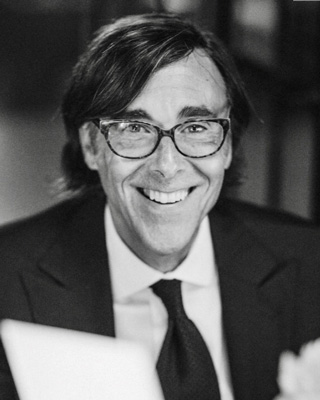 SCOTT L. REDA
Managing Director
Scott has been involved in the growth and development of Lou Reda Productions for over 35 years. He has been integral in creating and developing new and innovative films, and has been responsible for executive producing over 100 specials and series for major networks. Upon his father Lou's retirement in 2007, Scott took over full control of the company.
Adam has been Chief Operating Officer and Director of Archives for Lou Reda Productions since 2011. Adam oversees the business operations of the organization while managing and maintaining the more than 45,000 hours of stock footage in the Reda Archives, including the licensing of footage to major film and television studios.
Prior to joining Lou Reda Productions, Adam worked in book publishing.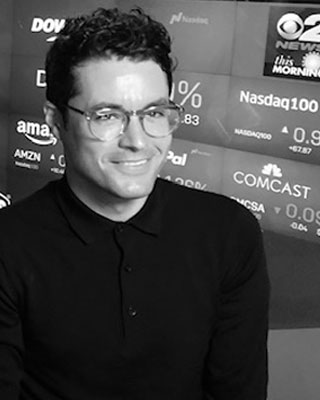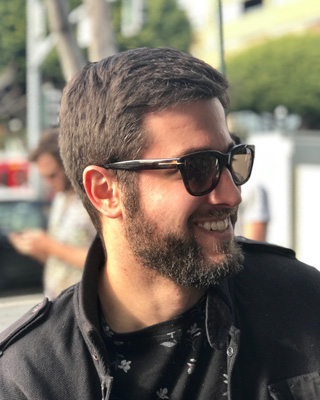 Marc has worked as Creative Director for Lou Reda Productions for nearly 10 years. As Creative Director he guides ideas from inception all the way through production, ensuring the vision of each project reaches its artistic potential. Recently, he was the Creative Director on the Emmy Nominated, National Geographic special, Brothers in War.
Marc also acted as the Talent Producer on both the WWII in HD and Vietnam in HD series, where he worked closely with the A-list cast.
Lou Reda, the man The New York Times once labeled "a super peddler, a man of who it has been said has the power to clog men's minds", first made a national name for himself in 1982 when he Executive Produced the CBS Miniseries "The Blue and the Gray." Over the next 30 years Lou went on to produce over 400 hours of documentary content for network television.
Even after retirement, Lou played a large role in the company up until his passing in 2017.